This is made from scratch, I created a hood, added a lace collar and red bow, a little nautical I feel.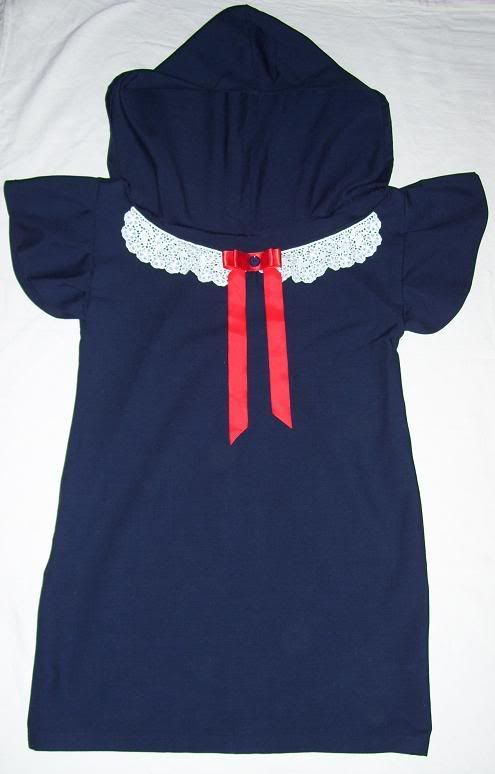 This is made from a black t-shirt and vintage fabric, I went for one shoulder and a flutter sleeve.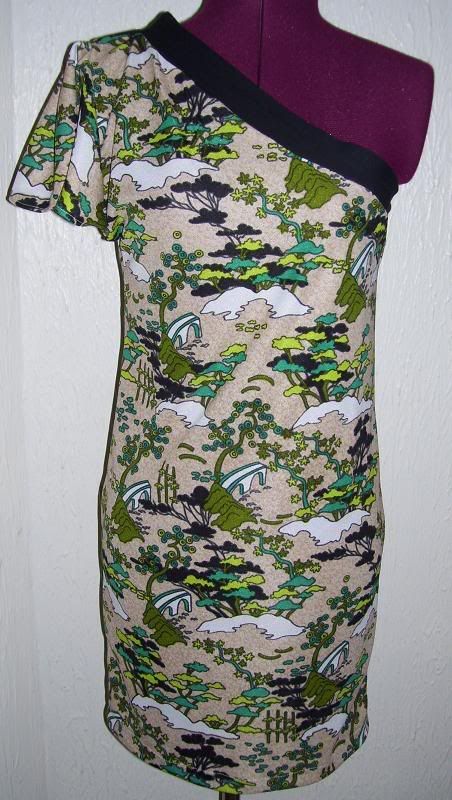 I created a blouson shape with polkadot fabric and a t-shirt.




This was made from red jersey, grommet tape and some tartan fabric, one of my faves.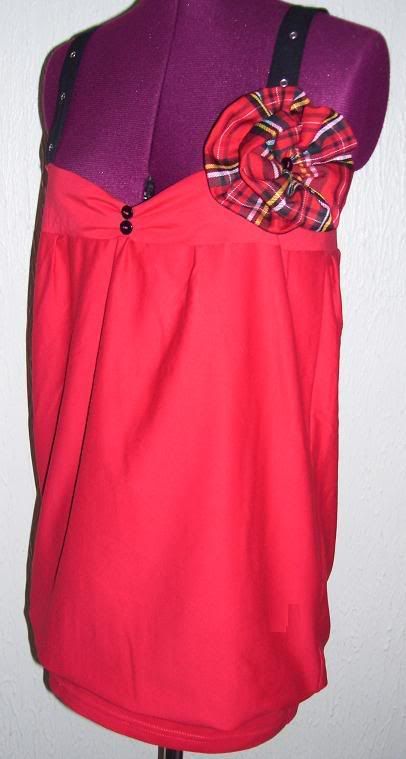 This was black jersey and stretchy sheer fabric...i love yokes on tops and dresses.




This was from a green t-shirt and leaf print vintage fabric.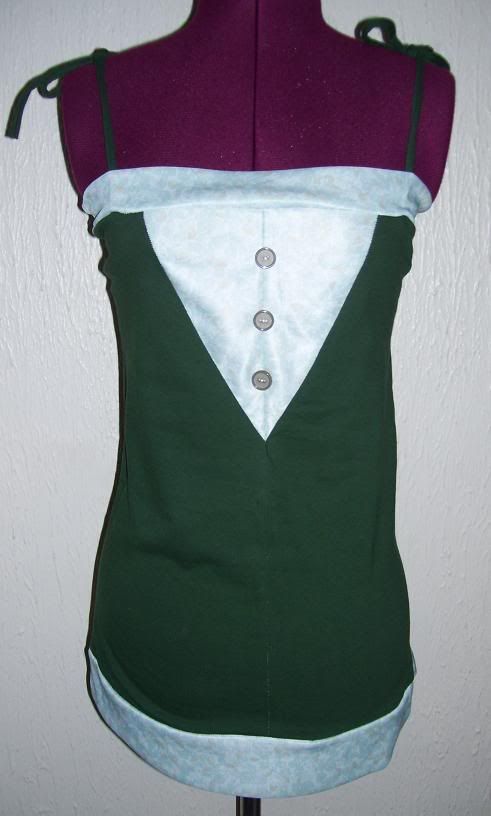 This was from a scrap of vintage fabric and some navy blue woven fabric in a baby doll shape.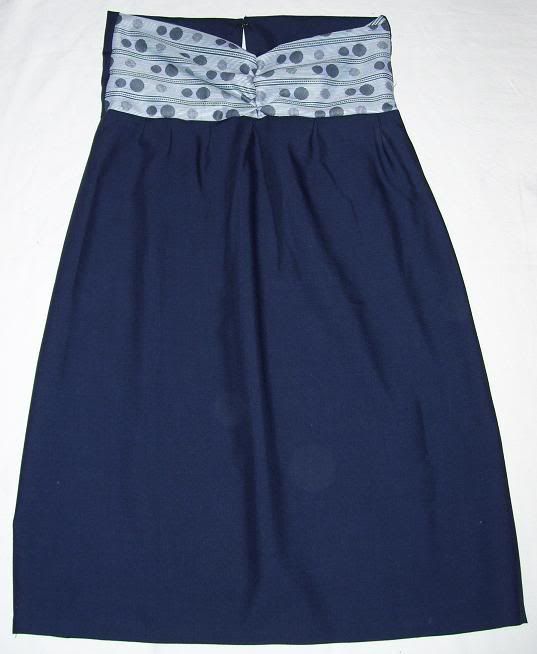 All of these are also for sale, so you can just click the banner :)