I made this from a large print dress and a new t-shirt. I used t-shirt for the body, made puff sleeves from the skirt of the dress and trimmed them with t-shirt. I used the dress to edge the neckline and added a short skirt. the belt came with the dress too which was handy!



I bought this today, it was a size 18 night dress. I cust straight across the body, and again to create a strip, i folded it in half and attatched it as a waistband, gathering as I went. I think it has an 80s kinda feel.



I made this from a striped t-shirt and a blue t-shirt. I created a boob tube shape, added a blue waistband, trimmed the bust to match with button detail downward straps and blue swags.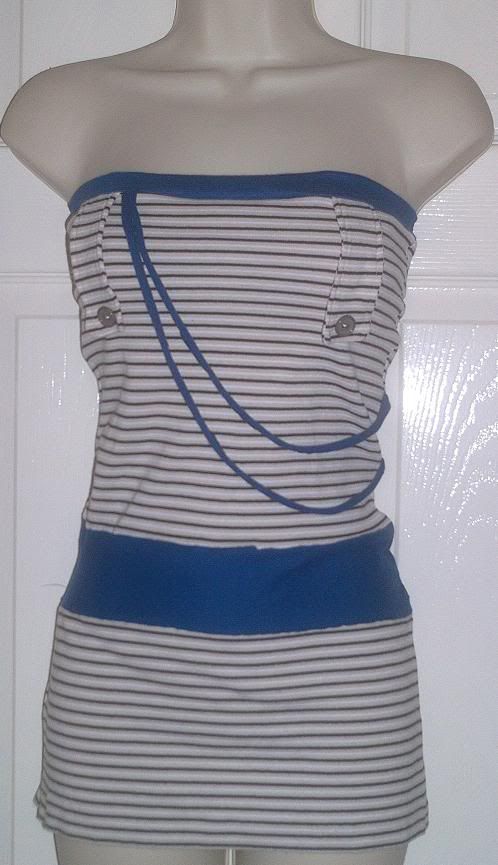 I made this from a huuuge vintage dress, i created a monroe style dress with raw edged, button trimmed corsage.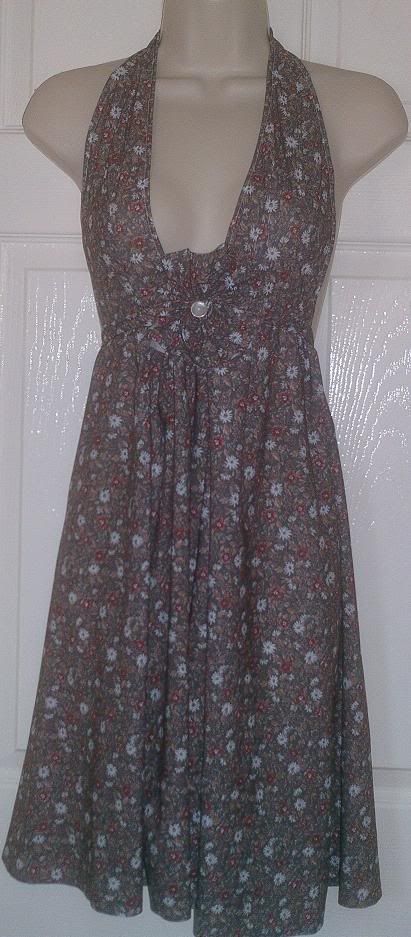 I customised this basque and knickers, the basque is intended to be worn as a top



everything is for sale here: http://search.ebay.co.uk/_W0QQfrppZ50QQfsooZ1QQfsopZ1QQrdZ0QQsassZdeviantdesignzltd
or here: www.deviantdesignz.com